PlayOnline wrote:
Mark your calendars for these exciting campaigns, running from Monday, April 27 to Friday, May 30!
------
From April 27 at 1:00 a.m. (PDT) to May 11 at the same hour
Assault - Nyzul Isle Uncharted Area Survey Mysterious Item Campaign
During the campaign, adventurers will have a chance to acquire new mysterious items whenever defeating a notorious monster on each floor.
During Campaign Festa, campaigns will undergo the following effects:
- Experience Points and Allied Notes from campaign battles are doubled.
- The amount of spoils obtained from union chests is increased.
The following four Campaign Ops will offer special rewards in addition to their normal spoils, including Montiont Silverpieces, 100 Byne Bills, Lungo-Nango Jadeshells and more:
- Splitting Heirs
- Cracking Shells
- Plucking Wings
- Fiat Lux
Double Unity Accolade Campaign
Unity accolade gains from completing Records of Eminence objectives and vanquishing monsters are doubled!
------
From May 11 at 1:00 a.m. (PDT) to May 30 at 8:00 a.m.
Additional Seal Battlefield Spoils Campaign
During the campaign, vanquishing the monsters in the table below will reward you with a variety of items, including materials needed to create +2 empyrean equipment, Mog Bonanza kupons, Dynamis currency, synthesis materials, and more!
 
Orb       Available                   Entry 
(Price)  Battlefield       Name     Restrictions  Monsters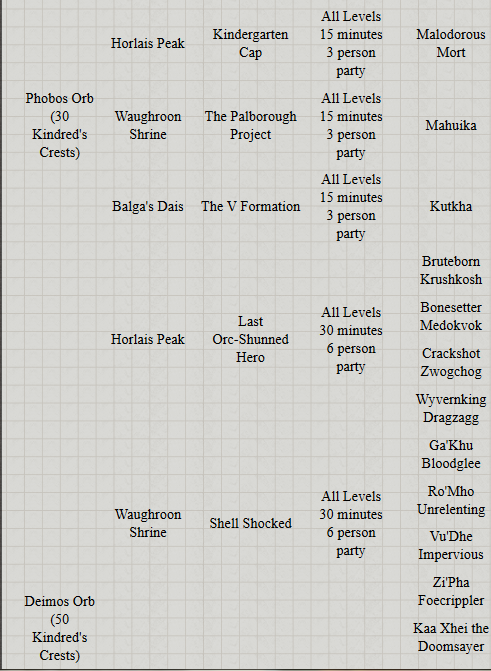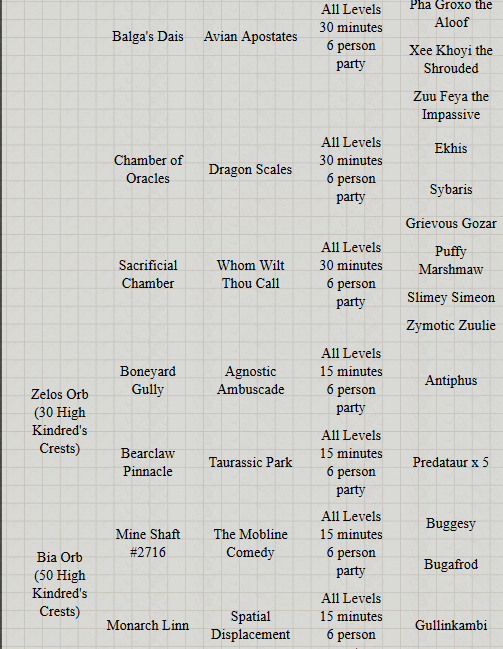 -----
From April 27 at 1:00 a.m. (PDT) to May 30 at 8:00 a.m.
Double Capacity & Experience Point Campaign
During the campaign, earn double the normal amount of experience points/capacity points when defeating monsters. What's more, this campaign will also apply to experience gained in Monstrosity.
A blue treasure chest has been placed near Horst in Port Jeuno (H-8).
Open the chest to receive one of the following prizes.
- Atma (eleven varieties)
- Lunar Abyssite (one piece)
- 100,000 Cruor
Note: These prizes may only be claimed once.
http://www.playonline.com/pcd/topics/ff11us/detail/13788/detail.html
Edited, Apr 27th 2015 7:26pm by Szabo