Gildrein wrote:
[dev1263] Rhapsodies of Vana'diel
Joining all of FINAL FANTASY XI's stories into a grand culmination of tales, Rhapsodies of Vana'diel will see the return of characters across many previous missions and quests. Characters new and old weave the threads of an epic adventure that will span all of Vana'diel.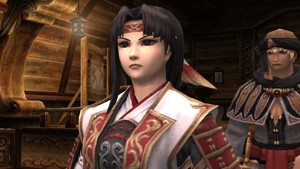 Progressing through Rhapsodies of Vana'diel will increase the maximum number of alter egos a character can call forth and provide a wide range of other perks.
* The new missions will be divided between three major updates.
The May Update will introduce the first chapter of the saga along with an all-new area and fresh battle content.
http://forum.square-enix.com/ffxi/threads/46861
Edited, Apr 23rd 2015 4:42am by Szabo
Edited, Apr 27th 2015 4:12am by Szabo