Allakhazam Search URL:
https://everquest.allakhazam.com/db/adv_search.html
Augmentation Type: Type 5
Requires Expansion: Ring of Scale
Augmentations: (*) Only
Sort items by:
(Default values selected by search page)
Primary: Armor Class
Weight: x2
Clicking the [Search] button results in a display of 21 items. Just examining the first 5 items, it displayed to me: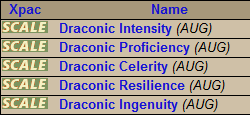 I had to break in two because Allakhazam hated the width. Anyways, when you hover over the first aug, the pop-up displays as such: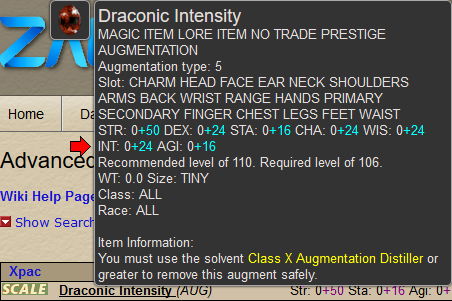 Note that the red arrow points to the INT value yet it is not displayed in the results page.