Family:
Bomb
Found in:
Outer Horutoto Ruins

Job:
Warrior
Level:
16 - 18
Flags:

Notorious Monster
Aggro
Not Linking
Detects by Sight
Detects by Magic
Based on Fire
Weak against Fire

Drops:
Stolen Items:
Updated: Fri Jun 11 00:49:35 2010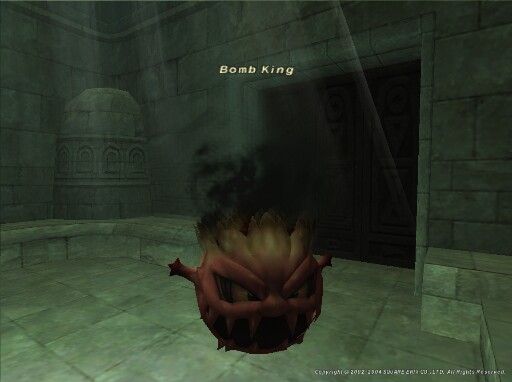 Susceptible to Bind, Gravity, Sleep, Stun, Slow, and Paralysis.
Berserk - Self target Attack Boost (Effect can be dispelled).
Self-Destruct - AoE Fire based magic damage (Circle of effect originates from mob).
Damage is proportional to the mob's current HP level.
This page last modified 2010-06-10 19:43:45.