Family:
Eruca
Found in:
Mount Zhayolm

Level:
80
Flags:

Notorious Monster
Aggro
Linking
Detects by Sound
Pursues by Scent
Based on Fire
Weak against Darkness
Weak against Light
Weak against Water
Strong against Fire

Drops:
Updated: Fri Dec 28 16:26:12 2007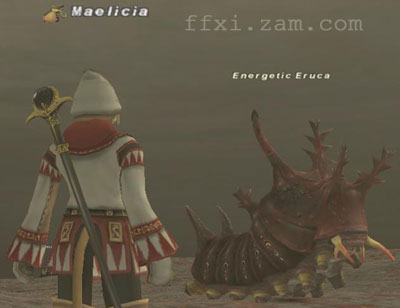 Resistant to sleep.
Immune to blunt damage weapon damage, but not hand-to-hand damage.
Immune to slashing weapons.
NM has roughly 22,500 HP.
Drops a crate containing a ??? item which may appraise into Hanzo Tekko.
Appears on floors 41 - 60.
This page last modified 2010-03-20 15:51:26.