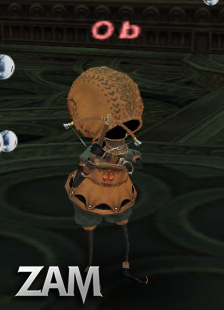 Has ability to be any PUP frame.
Puppetmasters have the ability to control what frame he is in by what maneuver they do on their puppet. Example: Wind maneuver makes it change into RNG frame.
Preferred frame is RNG frame. His defense is extremely weak and attacks slowly. Will take good melee and magical damage in this frame. Warning though, he can still one shot people with his WS.
This page last modified 2008-09-30 13:14:09.