Family:
Crab
Found in:
Veridical Conflux #1

Job:
Black Mage
Level:
0
Flags:

Helper Notorious Monster
Aggro
Linking
Detects by True Sound
Based on Water
Weak against Ice
Weak against Lightning
Strong against Water

Involved in Quests:
Updated: Fri Jul 22 08:06:50 2011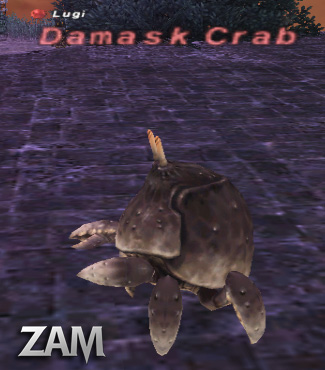 Highly resistant to physical damage.
Casts Waterga II and Poisonaga II often.

Poison does 10 damage per tick.

Immune or resistant to sleep, gravity, silence and bind.
This page last modified 2010-07-03 00:29:13.