Family:
Cockatrice
Found in:
Kuftal Tunnel

Level:
0
Flags:

Notorious Monster
Not Aggro
Not Linking
Based on Earth
Weak against Wind
Strong against Earth

Drops:
Updated: Fri Dec 28 16:26:12 2007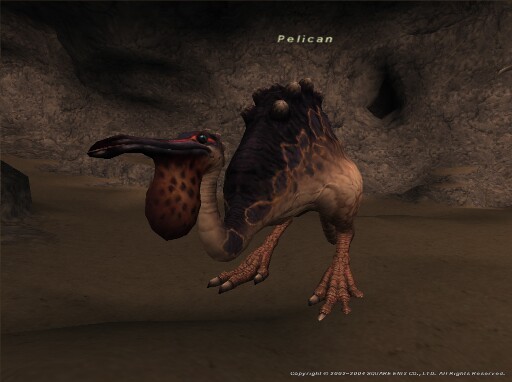 Respawn time is approximately 4 to 12 hours after its last Time of Death.
Melee attacks have an additional Petrification effect that cannot be dispelled.
Any target who is petrified by this effect will have their enmity reset.
Immune to Sleep. Susceptible to Stun, Slow, Gravity, Bind, Blind, and Paralysis.
Baleful Gaze - Frontal cone AoE Gaze Petrification effect.
Hammer Beak - Single target critical hit physical damage.
Poison Pick - Single target physical damage with an additional Poison effect.
Sound Blast - AoE Intelligence Down effect (Circle of effect originates from mob).
Sound Vacuum - Frontal cone AoE Silence effect.
This page last modified 2010-06-06 05:34:25.