Bale Cuirass +2
[
Body
] All Races
DRK
Increases the total amount of HP drained using Dread Spikes from 50% to approximately 62%
The Bale Cuirass +2 must remain equipped in order for the effect to Dread Spikes to remain active.
Occasionally increases damage proportionally to current HP levels.
100% HP results in attack damage occasionally being doubled, 75% results in a damage boost of 75%, and so on.
This page last modified 2012-02-08 16:30:23.
Submit a correction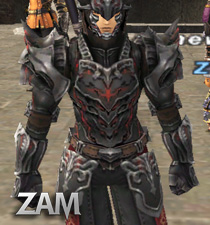 Gained from Quests: