Family:
Trap
Found in:
Carpenters' Landing

Job:
Warrior
Level:
38 - 40
Flags:

Notorious Monster
Aggro
Not Linking
Based on Wind
Weak against Fire
Strong against Light

Drops:
Involved in Quests:
Updated: Wed Mar 20 19:29:27 2013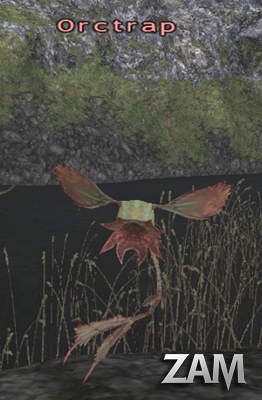 Respawn time is approximately one to three hours, but sometimes can extend to up to six hours after its last Time of Death.
Susceptible to all enfeebles.
Soporific- AoE Sleep Effect (Circle of effect originates from mob).
Palsy Pollen - Frontal cone AoE Paralysis effect.
Gloesuccus - Single target Slow effect.
This page last modified 2010-02-22 23:47:10.