Family:
Morbol
Found in:
Wajaom Woodlands

Level:
0
Flags:

Notorious Monster
Aggro
Not Linking
Detects by Sound
Based on Earth
Weak against Fire
Strong against Water

Drops:
Stolen Items:
Updated: Fri Dec 28 16:26:12 2007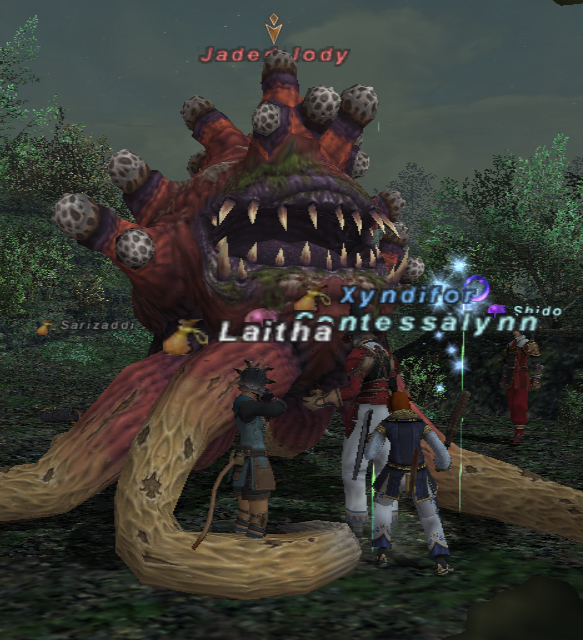 Wajaom Woodlands General Notes
NM is a lottery spawn from the two Great Ameretats in the NE corner of E-11.
Respawn time is two hours after most recent time of death.
NM uses Vampiric Root, Vampiric Lash, Impale, Sweet Breath and Bad Breath.
Has potent regen effect while in spawn area.
Has fast movement speed.
Immune to sleep.
NM has roughly 13,000 HP.
NM appears on floors 81-99.
Armoury crate from defeating this NM contains a ??? Box, which may be appraised as Jet Seraweels.
This page last modified 2010-03-20 12:46:43.