Lancer's Plackart +2
[
Body
] All Races
Lv.89
DRG
Gives your wyvern the full effects of your current food effect.
The Lancer's Plackart +2 must remain equipped for your wyvern to have this effect.
Occasionally increases damage in direct proportion to your wyvern's current HP.
100% HP results in occasional double damage. 75% HP results in a damage increase of 75%, etc.
This page last modified 2012-02-08 21:22:54.
Submit a correction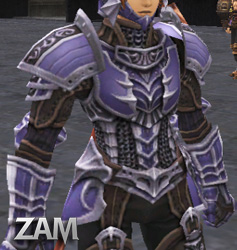 Gained from Quests: