Auction House: Armor - Legs


Etoile Tights +2
[
Legs
] All Races
Lv.90
DNC
Increases duration of Spectral Jig by an unknown amount (due to the random duration of the ability).
Increases duration of Chocobo Jig by 30 seconds.
Increases the minimum Double Attack rate by 1% per level, up to an additional +5% Double Attack with capped merits.
This page last modified 2014-01-30 20:50:55.
Submit a correction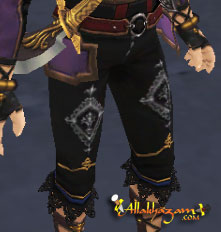 Used in Quests:Gained from Quests: