Family:
Opo-opo
Found in:
Yuhtunga Jungle

Found at Location:
G - 9
Level:
55
Flags:

Notorious Monster
Linking
Detects by Sight
Pursues by Scent
Based on Lightning
Weak against Ice

Drops:
Updated: Fri Dec 28 16:26:12 2007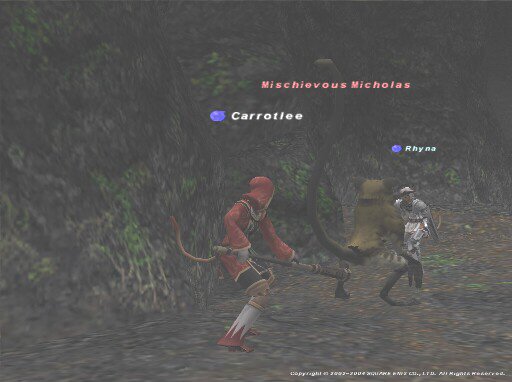 NM was a lottery spawn from the Young Opo-opo around G-9.

Usually spawns every two to five hours.

Has roughly 4,500 HP.
Has high attack speed.
High double attack rate.
Drops a crate containing a ??? item which may appraise into Kidney Dagger.
Appears on floors: 21 - 40
This page last modified 2010-05-19 23:33:18.