Family:
Ahriman
Found in:
Xarcabard

Level:
48 - 49
Flags:

Notorious Monster
Aggro
Not Linking
Detects by Sight
Detects by Sound
Based on Dark

Drops:
Involved in Quests:
Updated: Thu Feb 26 08:01:22 2009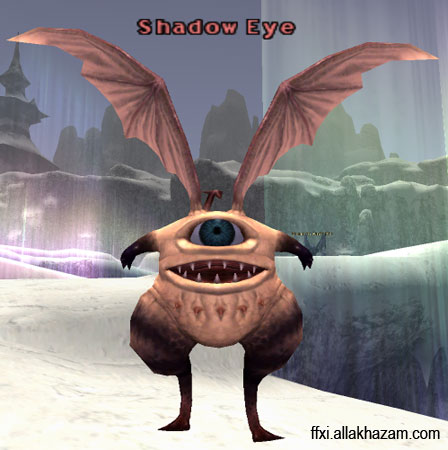 NM is a lottery spawn from Evil Eyes.
Repop time varies, can be less than 2 hours.
Killing the Xarcabard version of this mob is required for the quest The Miraculous Dale.
NM has roughly 6,700 HP.
Regular NMs inside Nyzul Isle need to be defeated in order to complete the objective 'Defeat all enemies' but will never be a 'Specified Enemy/Enemies'.
Drops a crate containing a ??? item which may appraise into Moon Amulet.
Appears on Floors: 1 - 20
This page last modified 2010-03-14 22:16:19.