Family:
Quadav
Found in:
Beadeaux

Job:
Black Mage
Level:
36 - 38
Flags:

Notorious Monster
Aggro
Linking
Detects by Sound
Based on Water
Weak against Lightning
Strong against Water

Drops:
Updated: Tue Jul 20 16:38:32 2010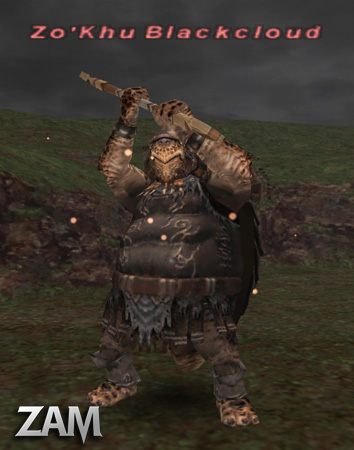 NM is a lottery spawn from the Zircon Quadavs around E-11 and F-11.
Estimated spawn time is one to five hours.
Uses manafont.
This page last modified 2010-04-24 00:53:28.