Family:
Sapling
Found in:
Tahrongi Canyon

Found at Location:
J - 10
Level:
0
Flags:

Notorious Monster
Based on Earth
Weak against Darkness
Weak against Fire
Strong against Light

Drops:
Updated: Fri Dec 28 16:26:12 2007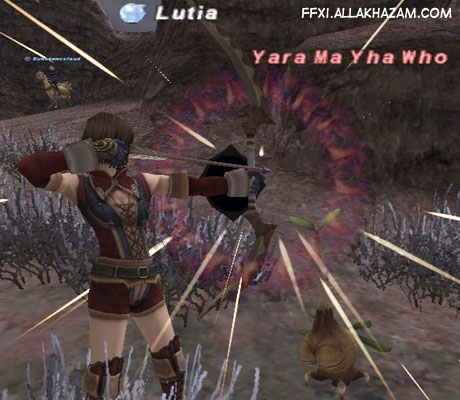 NM is spawned by trading a Distilled Water to the ??? at J-10.
Check the ??? 50 minutes later. Either the NM will spawn, or you'll get the message, "The sprout is looking better."
If you get the message, trade another water to the ???. Three or more trades may be required.
NM has roughly 950 HP.
This page last modified 2010-04-24 01:32:23.