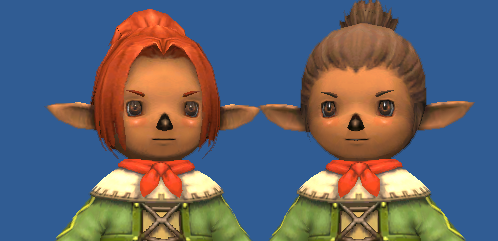 The Tarutaru are a race of skilled magic users who call Windurst their home. Although the Tarutaru physically resemble children, their size does not reflect their age. Masters of the magical arts, the Tarutaru have honed their abilities through dutiful study of the world around them.
Their dedication and hard work fueled the rapid reconstruction of Windurst after its destruction in the Crystal War. The Tarutaru enjoy a friendly relationship with the Mithra, who call Windurst their home as well.
This page last modified 2007-09-29 14:44:10.